icons100
. 25 icons of Lilly Kane.
First installment here.
Warning: Use of cliche song titles using variants of the word 'dead' contained herein.



(
'You love me, don't you?'
Collapse
)
Comment. Credit. If you have any questions, ask. Please don't customise (just ask and I'll see what I can do) or hotlink.
For
Current Mood:

artistic

Current Music:

Donny Darko
I signed up at
icons100
a week and a half ago for the character of Lilly Kane. Because I'm obsessed. Of course. This is my first batch. Other icons, including requests, will be posted soon enough. I just had to get these ones out before the deadline.
Preview:


(
10 Lilly Kanes under here
Collapse
)
Comment. Credit. If you have any questions, ask. Please don't customise (just ask and I'll see what I can do) or hotlink.
...And in other news, I seem to have totally fucked up my layout. And I can't remember how to fix it. Oh well. I've been meaning to make a new one for awhile now. I guess I know what I'll be doing later on.
What does Kay do when she's staying at home, feeling like an emo, antisocial loser? She makes icons, of course!
Current Mood:

bored

Current Music:

quiet
V is for...
Valentine...
Violence...
Vagina!!!




"V-Day is an organized response against violence toward women.

V-Day is a vision: We see a world where women live safely and freely.

V-Day is a demand: Rape, incest, battery, genital mutilation and sexual slavery must end now.

V-Day is a spirit: We believe women should spend their lives creating and thriving rather than surviving or recovering from terrible atrocities.

V-Day is a catalyst: By raising money and consciousness, it will unify and strengthen existing anti-violence efforts. Triggering far-reaching awareness, it will lay the groundwork for new educational, protective, and legislative endeavors throughout the world.

V-Day is a process: We will work as long as it takes. We will not stop until the violence stops.

V-Day is a day. We proclaim Valentine's Day as V-Day, to celebrate women and end the violence.

V-Day is a fierce, wild, unstoppable movement and community. Join us!"

-The V-Day Mission Statement

VDAY.ORG
Wallpapers: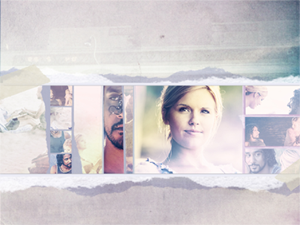 Shannon/Sayid
1024x768::800x600



(

Second wallpaper previewCollapse

)


Shannon/Boone
Lyrics: Aimee Mann- The Moth
1024x768::800x600
Icons:



(
so maybe we're a bliss of another kind
Collapse
)
Lyrics used:
Tori Amos- Bliss
Charles Trenet- La Mer
Tori Amos- Spark
Aimee Mann- The Moth
Credits:
teh_indy
(brushes),
Tre-xtures
(textures),
numerocinco
&
txvoodoo
(caps and pics). If you think I've used your stuff and haven't credited, alert me to it!
Comment. Credit. Feel free to ask questions.
This is a four day weekend for me, so hopefully in between all my monologue memorizing, I'll be able to spare some time for iconnage.
So, here are a few various design-type things that I put together awhile ago, but never got around to uploading or showing.
Current Mood:

blank

Current Music:

Beatles- I Feel Fine
Anyway, icons! I've been making these over the past few days and finished last night, amidst much sniffling. For the most part, I'm actually really proud of this batch. Garden State, baby. Seventeen icons worth.
They're mostly of the soundtrack titles (an idea that I believe is credited to
teh_indy
). Lots of gradients and stock images.
13 soundtrack icons
1 alternate soundtrack icon
3 misc. GS icons.
Preview:



(
Good luck exploring the infinite abyss
Collapse
)
Comment. Credit. Textless icons are NOT bases, although I will customise any of these. Also, if you have any questions just ask.
So, I was home sick today. And probably will be tomorrow. I think my nose and throat made a suicide pact without my knowing of it and are now trying to follow through on it. I mean, I was feeling kinda crappy yesterday morning, but it wore off. But then I had to spend almost an hour outside waiting for my ride to show up after rehearsal. So that probably made it worse. Well, either that or my mom's pneumonia is catchy. I'm hoping it's just a bad cold.
Current Mood:

sick

Current Music:

beauty in the breakdown
Preview:



(
We're here, we're queer, we wanna get married on the ocean!
Collapse
)
Comment. Credit.
I'm also taking requests. Yay.
17 Arrested Development icons!
Current Mood:

artistic

Current Music:

Franz Ferdinand- Michael
Interest Icons
.
For:
agirlsgarden
,
regina_terra
,
the_larch
,
manimalogy
,
specialk3370
,
oceanblue92
,
kismeteve
,
psycho_teacup
, and
goddessvicky
.
Preview:



(
9 Icons Below
Collapse
)
Comment. Credit. Etc.
Next up? ARRESTED DEVELOPMENT ICONS. *dance*
*sigh* Two finals down, three finals and one project to go.
The rest of the
Current Mood:

tired

Current Music:

hit the road jack
justpopemotion
soon, but I thought I'd let you guys see it first.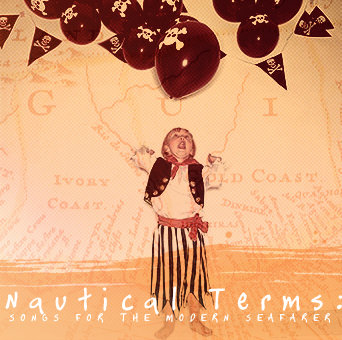 A CD I made for Jennifer and myself last year, revamped a bit and made purtier. Now available for mass consumption!
Various songs dealing with... you guys guessed it. Pirates.
(
Everything you need is under here. George Harrison, old skool Tori Amos, Sex Pistols, sea shanties, and much more...
Collapse
)
Comment. Please?
I'm going to be posting this to
Current Mood:

Yarr!

Current Music:

MORE COWBELL!1!!!
I've been spending the whole day making potatoes and fudge and ICONS.
Here's the first half from that icon meme. The icons I've made thus far are from the interests of these people:
snlfishie25
,
thepitapredator
,
serenityveritas
,
babyflamingo
,
x_littlelotte_x
,
obv_hot_mess
,
spankerella
, and
goingxmissing
.
I tried to pick interests that were obscure or something that you had few icons of. Of course, sometimes I was lazy and just wanted to use pictures I already had.
Note: Some of these were very influenced by some icon makers that I absolutely adore.
Preview:



(
How does she get ten icons for eight people?
Collapse
)
Comment. Credit. These icons are available to everyone, not just the people who requested them.
If you want an interest icon, comment in
this entry
More icons (interest and otherwise) later on this weekend.
And now, something for BETHANY. The only image that came up in my Getty search.
(
She thinks she's a professional lesbian.
Collapse
)
I love you all. Now, I have potatoes to mash!
Happy day of Turkey!
Current Mood:

creative

Current Music:

I always catch the clock, it's 11:11


Comment and I'll pick one of your LJ interests and make you an icon. You have no say in what I make an icon of!

Because I want some new subject matter. No gaurantee about how soon they'll be done. But they will be done. *g*
Snatched from a few folk:
Current Mood:

bored

Current Music:

Echo and the Bunnymen- The Killing Moon